Submit informative standups
Appropriate warnings will help your teammates to write better, more applicable standups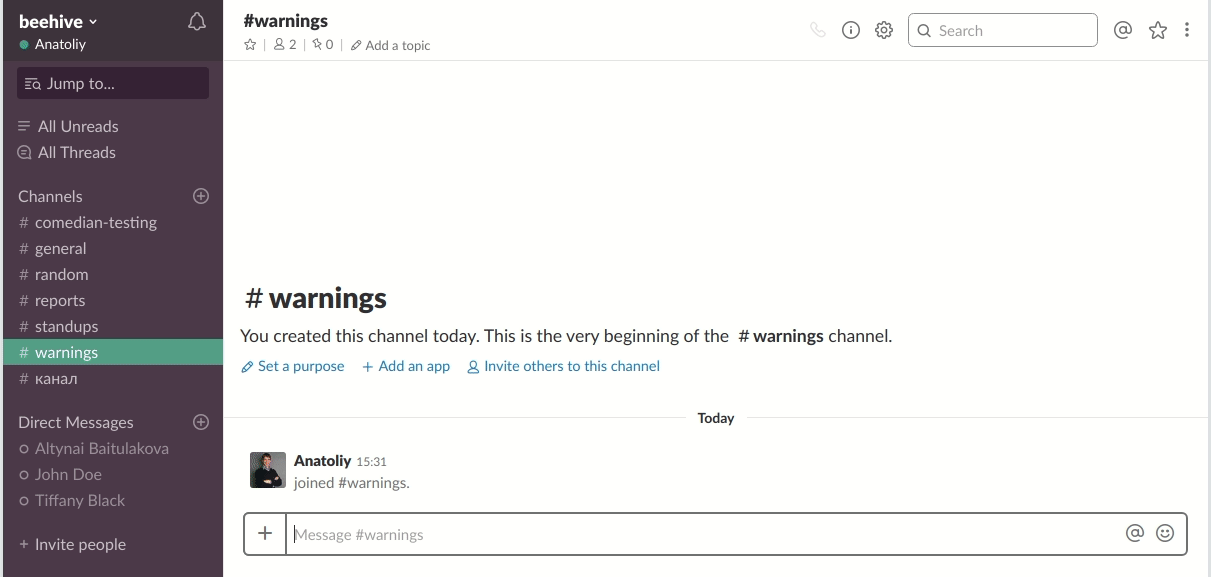 Manage deadlines and push non‑reporters
Your team will not miss standups deadline. Comedian reminds non‑reporters before deadline, tags them if they miss deadline and direct message PM if they still fail
Team performance reports
Reports help you understand team day-to-day dynamics. Additional data available with Collector service (see later)!
And more…
Configure individual schedules or set flexible hours to get better picture of the team
Read standup archives generated on projects, users or users in projects
No spam. Bot interactions: configuration, reports, and warnings are visible only to you
Do not get bot-dependent! Team still submits standups as if no bot is involved
Well written documentation allows to set up Comedian in less than 15 minutes
Comedian supports English and Russian languages! Standups are accepted with both!
Integrations
Comedian works in Slack and uses Mad Devs' internal service Collector to get other integrations. Contact us if you want to install this service along with Comedian.